When Should Children Attend Their First Dental Exam?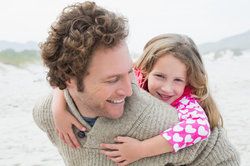 Dr. Thomas G. Zarger in Knoxville is committed to providing great dental care. That means offerring patients the latest in preventative and general dentistry as well as state-of-the-art cosmetic and restorative care.
One important concern is pediatric dentistry, and many patients who have just had children ask when they should bring their children to the dentist for the first time. Let's answer this question and explore the issue in more detail right now.
Children Can Visit the Dentist as Early as Age 1
Pediatricians, family dental care professionals, the American Academy of Pediatric Dentistry, and the American Academy of Pediatrics all agree: children ought to visit the dentist by the time they are a year old. This is usually a few months after the first tooth or teeth have emerged.
Why visit the dentist so young?
By a year old, children are able to be examined for wellness and to have the emergence of their baby teeth monitored. This allows dentists to start a dental record, note the health of the dental ridge, budding teeth, and gums, and to consider any dental health needs that may be easier to address at a young age. Regarding the last point, it is easier to address malocclusion (crooked teeth/poor dental alignment) when a child is young and still growing. This is especially important if the palate needs to be revised or altered in some way.
By starting visits at this age, pediatric dentists are also able to provide tips to parents that can improve their child's dental health in the long run. This can include anything from tips on stopping thumbsucking to ways of preventing early tooth decay.
What will happen at the first dental visit?
During the first dental visit, dentists will perform simple, non-invasive diagnostics and assess the health of the emerging baby teeth. Subsequent dental visits can be scheduled at this time, which may be more frequent than every six months if your child has some serious dental health issues at an early age.
What will happen at subsequent dental visits?
During subsequent visits, parents and young patients can expect similar things to occur: an assessment will be made of dental health and wellness, subsequent visits can be scheduled, and tips for parents can be provided in order to enhance the child's dental wellness at home (e.g., tips on brushing and flossing; do's and don'ts for early dental wellness).
As a child gets older, the pediatric dentist will be able to provide the young patient with information on how they can improve their dental health. This will help the child trust the dentist and understand why having a healthy mouth is so important.
Picking the Ideal Dentist for Your Child
When it comes to picking the right pediatric dentist, it's important to consider the dentist's chairside manner as well as the atmosphere of the practice. Some dental care center may be warmer and more ideal for young patients than others. Be sure to look up reviews online to get a feel for the practice yourself, and to visit the practice in person if you get a chance.
What if my child is older than 1 and hasn't visited the dentist?
Not to worry. This is not uncommon, and sometimes a child doesn't get to the dentist until he or she is around 3 years old. Earlier is better, of course, but it's never too late for your child to visit a dentist and start getting the early care that a child needs.
Learn More About Family Dental Care
If you would like more information about pediatric dentistry and what we can do to ensure great dental health for years to come, be sure to contact our dental care center today. Dr. Thomas G. Zarger looks forward to your visit and helping your entire family have a beautiful and healthy smile.
Related to This