Cosmetic and Restorative Treatment Options for Chipped Teeth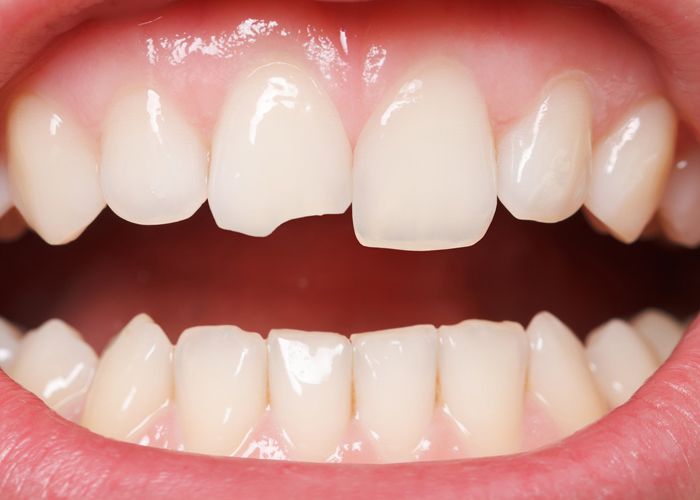 Dr. Thomas G. Zarger is one of the leading dentists in the Knoxville area, offering advanced cosmetic dentistry to improve the appearance of smiles as well as restorative procedures to improve overall dental health.
Both cosmetic and restorative approaches can be used to address chipped teeth. Let's take a moment to consider these matters right now.
Why You Should Take Chips and Cracks Seriously
When a tooth is damaged, it can affect the aesthetics of your smile, this is true. However, a chipped tooth can also have a negative impact on your overall dental health. When a tooth is chipped, the damage to the tooth structure can cause potential structural issues with the tooth.
In other words, not only will your smile look worse, your teeth may be weaker and more likely to break. This can turn an issue that seems to be purely aesthetic in nature into a serious dental health issue.
Tooth Bonding for Minor Chips
For minor chips of a tooth, a good option to consider is tooth bonding. Tooth bonding involves the use of a tooth-colored dental resin that is painted directly onto the tooth structure. This bonding material blends in seamlessly with your tooth, and it masks the chip on the tooth from view in the process.
Porcelain Veneers for More Serious Chips or Cracks
When a chip is more severe, tooth bonding will not be an ideal option to consider. In such cases, the better option for the chip is the use of a porcelain veneer. Porcelain veneers are shells of dental ceramic that are fixed to the front of a tooth. With a veneer in place various kinds of cosmetic flaws are masked from view, including chips, cracks, major stains, gaps, and minor misalignments.
Inlays, Onlays, and Dental Crowns for Major Chips
When a tooth is severe chipped or damaged, cosmetic treatment options are no longer viable for dental treatment. That's when dental restorations needs to be considered to address the aesthetic and health matters associated with a chipped tooth.
For serious chips, inlays and onlays are an ideal option to consider. Inlays and onlays are able to replace the biting surfaces of the teeth (the cusps) whereas dental crowns are used to cap a tooth entirely, restoring its bite strength and protecting it from further harm. The ideal restoration for your needs can be discussed during your visit to the practice.
Are there times when a tooth can't be repaired?
Yes.
In cases of serious chips, a tooth may not be able to be restored or a dentist may consider tooth extraction a more viable solution in the long run. In such cases, your dentist will be able to discuss options for replacing the tooth that is removed.
How to Prevent Chipped Teeth
The best ways to prevent chipped teeth include the following common sense tips:
Wear mouth protection when engaged in contact or combat sports
Wear face protection during applicable tasks (e.g., industrial jobs)
Wear a helmet when on your bicycle or motorcycle
Avoid biting or chewing on hard/inedible objects (e.g., pen caps, drinking straws, fingernails)
Do not use your teeth to open packaging
Learn More About Treating Chipped Teeth
If you have a tooth that is chipped or cracked and would like to have this matter treated by a skilled dentist, be sure to contact our cosmetic and restorative dentistry center today. Dr. Thomas G. Zarger will help address the tooth damage and make your smile look its very best again.
Related to This