Lift Coffee and Tea Stains with Teeth Whitening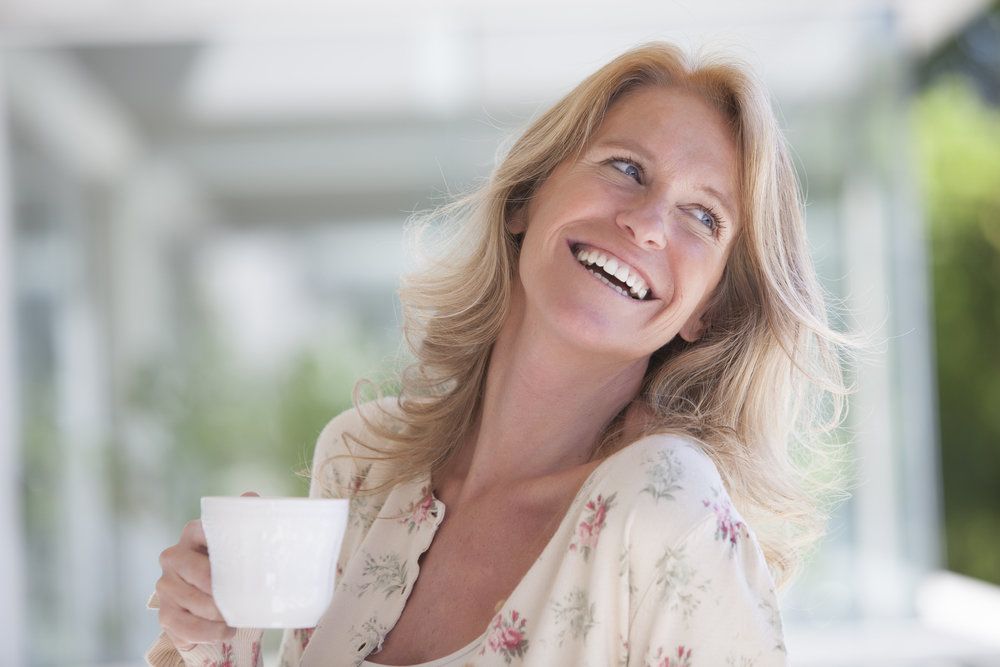 Years of daily coffee and tea drinking can take its toll on the brightness of the smile. Many coffee and tea drinkers can regain the former brilliance of their smiles with teeth whitening. Teeth whitening is a fast, effective treatment that can lift years of discoloration to reveal a vibrant, white smile. If you're interested in teeth whitening for coffee and tea stains, we invite you to schedule a consultation with Knoxville, TN dentist Thomas G. Zarger.
How Does Coffee and Tea Stain Teeth?
Although our teeth feel smooth, there are microscopic pits within the outer protective layer of the teeth, called the enamel. The pigments in coffee and tea can settle within these pits or ridges. Regularly drinking coffee, teas, and other dark beverages can cause the pigments found in these drinks to buildup within the enamel, leading to yellowed, discolored teeth.
Removing Coffee and Tea Stains with Teeth Whitening
Professional teeth whitening is highly effective at removing years of dental discoloration caused by coffee and tea, or other foods and drinks, like red wine. Although over-the-counter teeth whitening treatments can help brighten the teeth, professional teeth whitening is far more effective.
Professional teeth whitening typically begins with a thorough cleaning. This helps ensure even whitening by removing any areas of plaque and tartar buildup. Next, the gums are covered with a special barrier and a bleaching solution is applied to the teeth. Sometimes the effects of the whitening gel are amplified by shining an ultraviolet light on the teeth. Whitening treatment can be completed in about an hour, lifting years of stains and revealing a bright white, vibrant smile.
Prevent Tooth Discoloration
Unfortunately, regular consumption of coffee and teas, along with many other foods and drinks, can leave the teeth discolored. Stains may even return after whitening treatment if proper care is not taken. Practicing good oral hygiene and caring for your teeth after you eat and drink can help prevent dental stains. Follow these tips to help maintain your whitening results, while still enjoying coffee and tea, to keep your smile vibrant and bright.
Brush and floss regularly: Brushing and flossing are not only essential for oral health, they can also help keep the teeth pearly white. Brushing after meals and drinking coffee and tea can remove pigments that may discolor the teeth.
Reduce coffee and tea consumption: Of course avoiding coffee and tea altogether is the best way to prevent discoloration from these beverages, but simply reducing your intake can also help. Also, limit coffee or tea drinking to specific times of the day rather than sipping on your cup throughout the day, as constant exposure can cause the teeth to discolor much faster.
Drink with a straw: Using a straw when drinking dark beverages can help reduce contact with the teeth and reduce the risk of discoloration.
Rinse with water in between brushings: Rinsing the mouth with water after drinking coffee, tea, or even eating, can help remove food remnants from the teeth and neutralize acids, decreasing the staining effects of coffee, tea, and other foods and drinks.
See your dentist for regular cleanings and check-ups: Seeing your dentist for regular cleanings and check-ups can help keep your smile looking its best. Regular check-ups are also a good time to discuss touch-up whitening treatments so you can ensure your teeth stay pearly white.
Candidates for Teeth Whitening Treatment
Teeth whitening is an extremely safe and effective treatment for dental stains, making it suitable for most patients. However, teeth whitening is only effective at removing external stains that cause discoloration of the tooth enamel. Internal stains, which can appear as white spots on the teeth, are inside the inner layers of the tooth and therefore not treatable with teeth whitening. These stains may be treated with alternative options, like porcelain veneers.
Is Teeth Whitening Right for You?
To find out if teeth whitening treatment is right for you, schedule an examination with Dr. Zarger today.
Related to This