Protect Your Smile from Cavities and Tooth Loss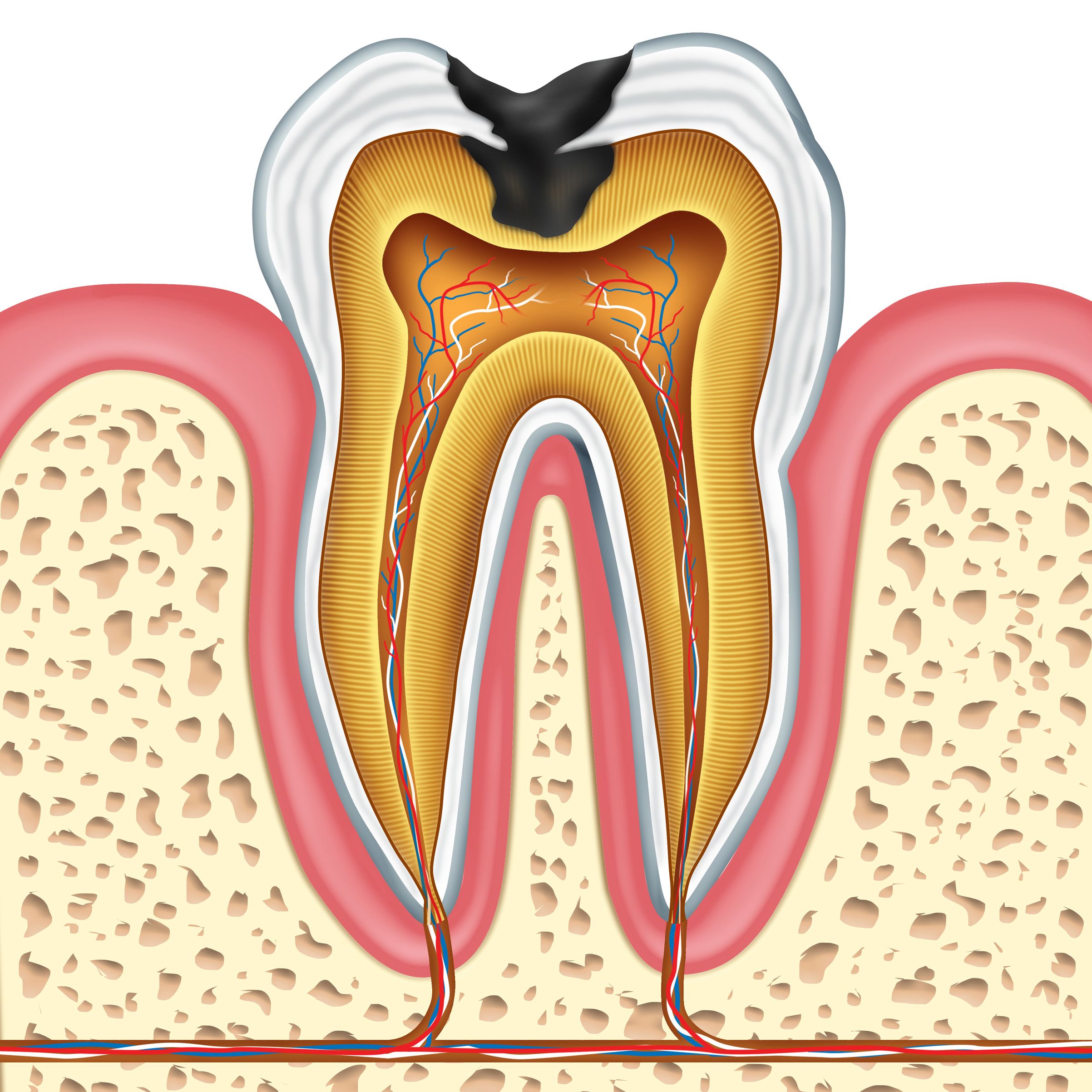 Dental cavities can develop at any age, and if left untreated, can lead to serious oral health issues, including tooth loss. Practicing proper oral hygiene and seeking professional dental care are our biggest weapons in the fight against dental cavities. General dentistry treatments are essential to protecting oral health, preventing cavities and tooth loss, and ensuring a healthy, beautiful smile. To receive personalized tips to protect your smile from cavities and tooth loss, we welcome you to schedule a consultation with Knoxville, TN dentist Thomas G. Zarger.
What Are Cavities?
Dental cavities, also called "caries," are a form of tooth decay. As tooth decay progresses and the outer enamel layer of the tooth becomes damaged, small holes can form in the tooth. These small holes, or cavities, will become larger as decay progresses. If left untreated, cavities can lead to severe decay, painful toothaches, and even tooth loss.
What Causes Cavities?
Cavities have many causes. By understanding what causes dental cavities, it is easier to take the steps needed to prevent cavities from developing in the first place. Some causes of dental cavities include:
Frequently eating sugary, acidic, or starchy foods: Sugary, acidic, or starchy foods increase the risk of tooth decay and cavities. Acids found in foods and drinks, like sodas, coffee, and citrus fruits, can dissolve the enamel over time, leading to tooth decay and cavities. The bacteria found in plaque feed off of sugar and produce acids, also causing damage to the enamel. Starchy foods make plaque sticky, allowing bacteria and acids to stay in contact with the teeth for prolonged periods of time.
Neglecting oral hygiene: Neglecting oral hygiene allows plaque, acids, and bacteria to stay on the teeth, often leading to cavities. Brushing and flossing regularly are essential for removing harmful plaque, bacteria, and debris from the teeth, reducing the risk of tooth decay and cavities.
Can Cavities Cause to Tooth Loss?
Yes, cavities can cause tooth loss. When cavities are left untreated, bacteria and acids will continue to erode the tooth, causing cavities to grow larger. This can allow bacteria to reach the delicate structures within the tooth, resulting in a root canal infection. The root canal houses the blood vessels and pulp tissues, which nourish the teeth, and the tooth's nerves, which regulate dental sensitivity. If these tissues become infected, the tooth may die and fallout, or require extraction to restore oral health.
Cavities may also lead to tooth loss as a result of severe decay. If left untreated, cavities will become larger and deeper, eroding the tooth's structure. The tooth may become so decayed that it falls out or will need to be extracted to protect overall oral health.
Preventing and Treating Cavities and Tooth Loss
Cavities and tooth loss can be prevented by practicing good oral hygiene habits, including brushing twice a day and flossing at least once a day, along with seeing your dentist for regular checkups and cleanings. Additionally, reducing acidic, sugary, or starchy foods in your diet can help prevent cavities. When eating these foods, rinse with water or brush your teeth to prevent dental damage. Fortunately, there are many treatments available to treat cavities and tooth loss, such as:
Tooth-colored dental fillings
Dental crowns
Root canal therapy
Dental implants
Dental bridges
Which Treatment Is Right for You?
To find out which treatment is right for you, we invite you to schedule a consultation with Dr. Zarger.
Related to This