The History of Toothpaste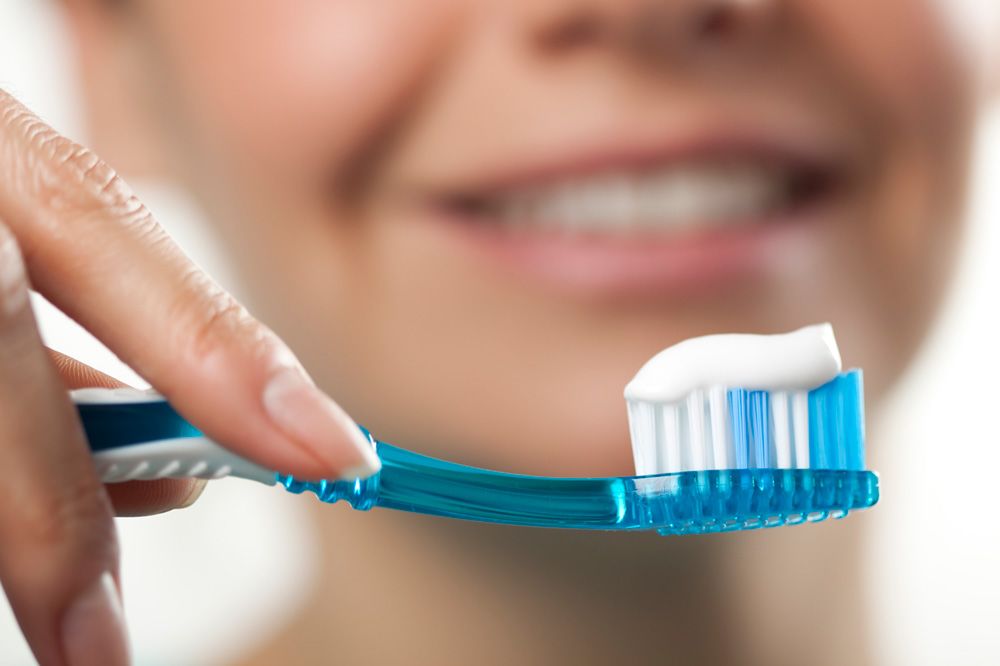 General dentistry treatments are an essential; they help patients prevent dental damage and maintain a healthy smile. Another essential part of oral health is daily brushing and flossing. When it comes to brushing, toothpaste is a must, but have you ever wondered what people used before modern, mint-flavored toothpastes were developed? Find out in this history of toothpaste from Knoxville, TN dentist Thomas G. Zarger.
Ancient Toothpaste
Toothpaste has a long history, dating back to the ancient Egyptians. As far back as 5000 BC, the Egyptians were using a powder made of ash, myrrh, pumice, and pieces of eggshell. This powder was rubbed on the teeth, most likely with the finger, and used to clean the teeth and freshen the breath. Around 500 BC, the ancient Greeks and Romans used rather abrasive toothpastes made of oyster shells and crushed bones, while the ancient Chinese used ginseng, herbal mints, and salt.
Fast Forward to the Start of Modern Toothpastes
Toothpastes didn't take on a more modern appearance until the 1800s. During the 1800s, many toothpastes contained soap and chalk. Prior to the 1850s, most toothpastes were actually powders. In 1873, Colgate began mass-producing toothpaste in jars. By the 1890s, toothpastes began being sold in a tube, much like today's toothpastes. In 1914, fluoride was added to many types of toothpaste because researchers discovered that fluoride helps prevent dental cavities. Soap remained an ingredient in toothpaste until 1945, when it was replaced with sodium lauryl sulphate, an ingredient still present in many of today's toothpastes.
Today's Toothpastes
Today's toothpastes have come a long way since the days of ancient tooth powders. Modern toothpastes can help whiten the teeth, reduce tooth sensitivity, and prevent dental cavities and gum disease. Modern toothpastes are more effective, thanks to ingredients like fluoride and triclosan, both of which prevent cavities. Modern toothpastes also taste better than ever before thanks to flavoring and sweeteners.
The Benefits of Toothpaste
Without toothpaste, brushing would leave more plaque, bacteria, and food remnants on the teeth. These all increase the risk of gum disease, tartar buildup, and tooth decay. Thanks to toothpaste, the teeth can be cleaned more effectively. Ingredients like fluoride help strengthen the teeth with regular use and those who suffer from tooth sensitivity can find relief with sensitive formula toothpastes. Whitening toothpastes are also available and highly effective at maintaining a beautiful, pearly white smile. Toothpaste also has the added benefit of freshening the breath and preventing gum disease.
Of course, toothpaste alone is not enough to ensure a healthy smile. You need to brush with toothpaste for a full two minutes a day, at least twice a day as well as floss regularly and see your dentist every six months. But thanks to toothpaste you can enjoy:
Stronger teeth
Healthier gums
Fresh breath
Whiter teeth
Healthier teeth
Discover Your Treatment Options
A healthy smile requires a commitment, starting with practicing good oral hygiene habits at home. Seeing your dentist every six months and anytime you suspect an oral health problem is also essential to preventing dental damage and preserving your oral health. To learn more about your treatment options, we welcome you to schedule a consultation with Dr. Zarger today.
Related to This