Improve the Smile with Treatment for a Twisted Tooth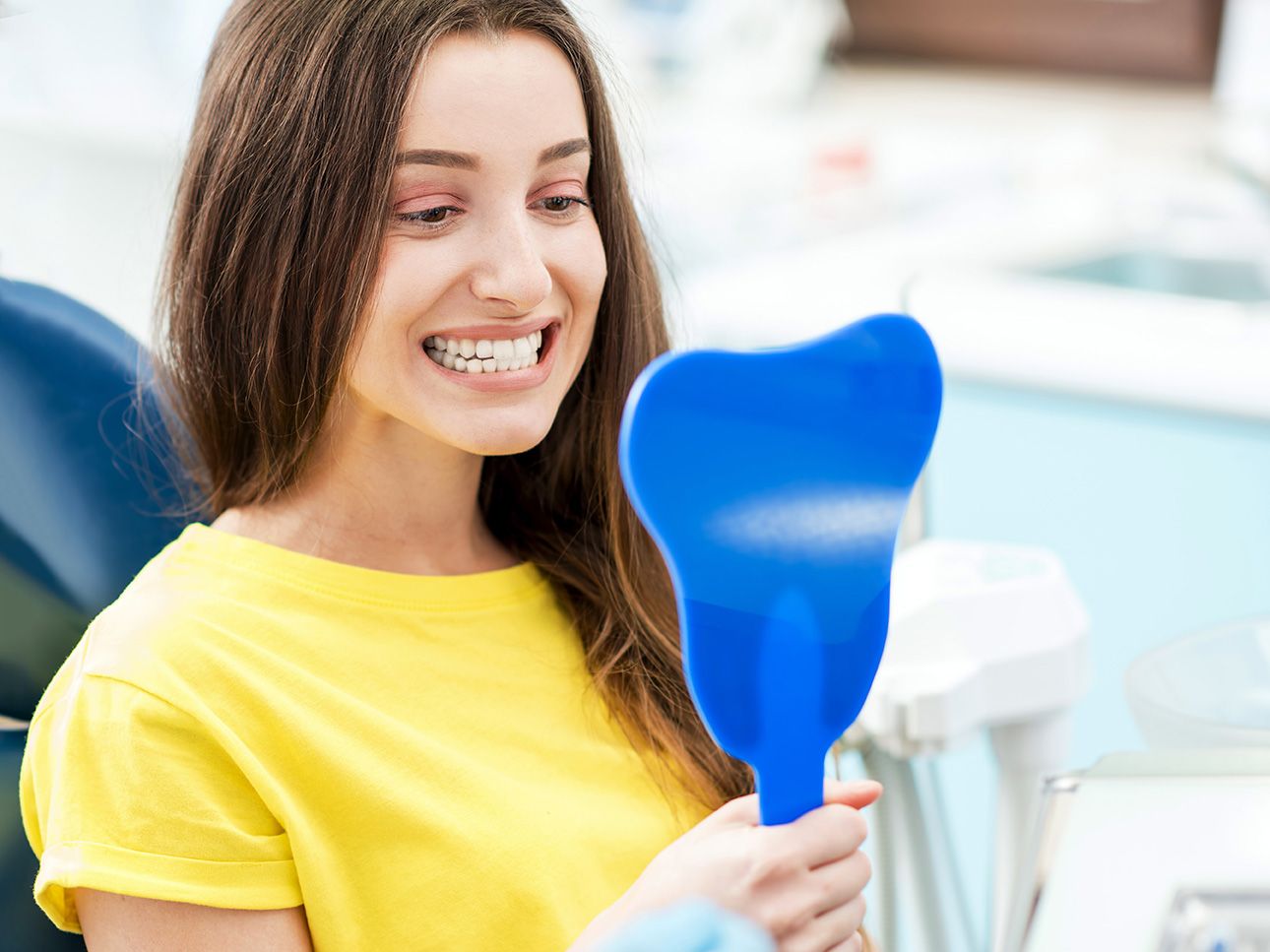 The smile is one of the most noticeable features of the face. When a twisted tooth makes the smile look less than perfect, it can be a source of insecurity and self-consciousness. Fortunately, cosmetic dentistry treatments are available to address dental flaws and let the smile's true beauty shine. To find out how Dr. Thomas G. Zarger, Jr. can enhance your smile with treatment for a twisted tooth, contact our Knoxville, TN office. Before your visit, learn more about improving the appearance of the smile as we discuss popular treatments for straightening twisted teeth.
Treatment Options for a Twisted Tooth
Treatments for a twisted tooth vary based on the degree to which a tooth is twisted as well as the location and number of twisted teeth. During patient examinations, Dr. Zarger will examine the teeth to determine the best course of action to address the unique needs of each patient. Some treatments that may be used to correct the appearance of a twisted tooth include:
Porcelain Veneers as Instant Orthodontics
Porcelain veneers are thin, tooth-shaped shells that cover the front surface of the teeth. When used as instant orthodontics, porcelain veneers can address mild alignment issues, including slightly twisted teeth. Porcelain veneers are not right for everyone. Those with more severely twisted teeth are often better served by one of the following treatments.
Invisalign®
Those with mild or moderately twisted teeth may be suitable candidates for Invisalign®. Invisalign® is a discreet orthodontic system that uses clear aligner trays to gradually straighten and realign the teeth. Invisalign® trays must be worn throughout the day and night but may be removed while eating or brushing and flossing the teeth, making them more convenient and comfortable than traditional orthodontics.
Traditional Orthodontics
For those with severely twisted teeth, traditional orthodontics are often the best solution. Traditional orthodontics uses a system of metal brackets and wires bonded to the teeth to gradually improve alignment and straighten crooked or twisted teeth. Traditional orthodontics can also benefit those with mild to moderately twisted teeth.
Why Seek Treatment for Twisted Teeth?
One of the most obvious reasons for treating twisted teeth is to improve the smile's appearance. While this is important for self-esteem, it often overshadows how twisted teeth can impact oral health.
It is common for twisted teeth to overlap adjacent teeth, making it difficult to properly brush and floss the teeth. As a result, it is not uncommon for those with one or more twisted teeth to suffer from gum disease or tooth decay where their teeth overlap. Seeking treatment to straighten twisted teeth helps eliminate overlap, making it easier to care for the teeth.
Twisted teeth can also impact the alignment of a person's bite, which can lead to uneven enamel wear as well as jaw and muscle strain. Straightening twisted teeth can help correct bite issues, allowing the teeth to properly align. This in turn can help reduce jaw strain and reduce the risk of uneven enamel wear by ensuring the even distribution of biting forces.
Learn More about Your Treatment Options
If the sight of a twisted tooth has you feeling insecure about your smile, treatment from Dr. Zarger can help. To learn more about your treatment options, please schedule a consultation with Dr. Zarger at your earliest convenience.
Related to This