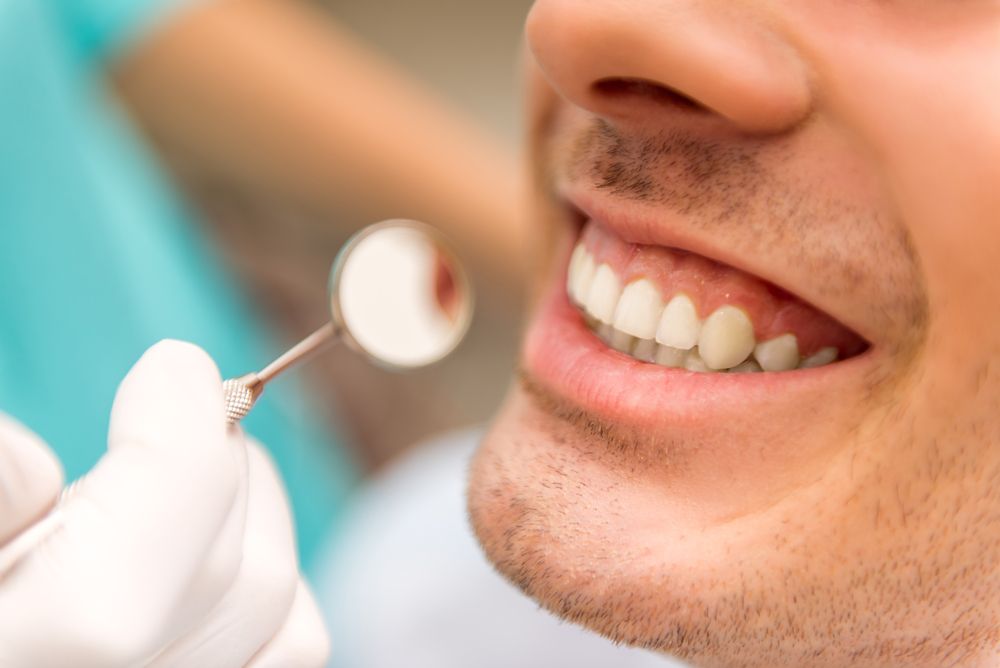 Are you unhappy with the appearance of your smile due to the presence of overlapping teeth? Do you want to do something about it? If you answered "yes" to these questions, then you owe it to yourself to explore the cosmetic dentistry options available at the family dentistry practice of Thomas G. Zarger, Jr., DDS. Dr. Zarger offers a comprehensive range of state-of-the-art cosmetic dentistry treatments, all of which can be customized to your unique needs and aesthetic goals, and many of which can be used to conceal your overlapping teeth without your having to endure months of orthodontic care.
Step one toward achieving the straight, uniform teeth you've always wanted? Meet with Dr. Zarger for a confidential, one-on-one consultation to discuss the cosmetic dentistry treatment options for overlapping teeth available at our Knoxville, TN practice. He will help you arrive at the treatment plan that is just right for you. You will emerge from treatment with a smile that you will be happy to share with the world every chance you get.
Would you like to learn about your treatment options for overlapping teeth? If so, we encourage you to schedule your initial consultation with Dr. Thomas G. Zarger, Jr. today.
How Does Dr. Zarger Treat Overlapping Teeth?
There is no single treatment option that is right for treating overlapping teeth. Dr. Zarger will examine your teeth and recommend the treatment option that he feels is most appropriate in your particular case. In especially severe cases of overlapping, he may refer patients out to a skilled and trusted orthodontic specialist in the region. However, in many cases, it is possible to produce excellent results with one of several cosmetic dentistry options, including:
Porcelain veneers: Porcelain veneers are fabrications that Dr. Zarger custom crafts to bond to the front surfaces of teeth, where they conceal aesthetic imperfections. In fact, when used to treat misalignment, porcelain veneers are often referred to as a sort of "instant orthodontics." When Dr. Zarger affixes veneers to the front surfaces of misaligned teeth, they give the teeth a straighter, more uniform appearance.
Porcelain crowns: Dr. Zarger often uses porcelain crowns in conjunction with porcelain veneers as part of a comprehensive smile makeover in the treatment of overlapping teeth. Crowns improve the appearance of misaligned teeth by concealing the entire visible surface area of the tooth, which is filed down to accommodate the crown.
Dental bonding: Dental bonding involves the application of a composite resin material onto misaligned teeth to impose a more uniform appearance. When exposed to a curing light and polished and shaped to perfection, this bonding material looks extremely natural and lends the smile a stunning new appearance. Although bonded teeth won't look quite as natural as teeth treated with porcelain veneers, dental bonding is more cost-effective and still produces outstanding results.
Learn More about Treatment for Overlapping Teeth
To learn more about treatment for overlapping teeth, please contact our cosmetic, general, and family dentistry practice today.