Navigating the teenage years is tough. In addition to school, hobbies, and extracurricular activities, your teenager is actively working to find his or her place in the world. With so much going on, the thought of undergoing orthodontic treatment can be overwhelming for an adolescent. One of the main reasons young patients avoid braces is that they do not want a mouthful of metal. Even though today's braces are more sleek and comfortable, many teens want a discreet option for straightening their teeth. At our Knoxville, TN, practice, we offer Invisalign® Teen, which delivers the same advantages as standard Invisalign® treatment, with some additional benefits for adolescent patients.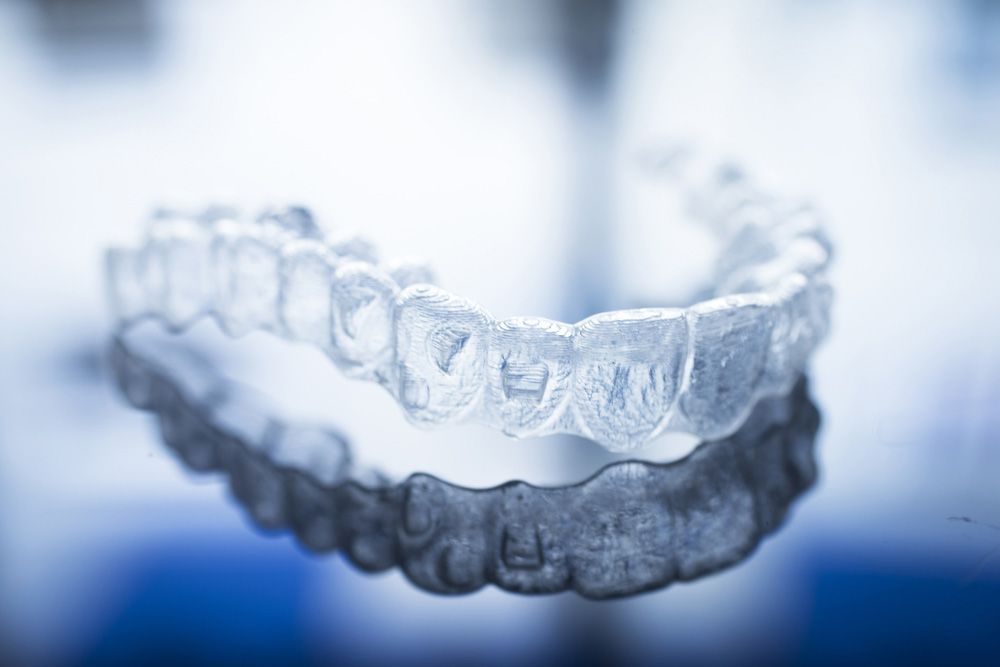 A Brief Review of Invisalign
If you have been considering orthodontics recently, you most likely know about Invisalign. In contrast to traditional metal braces, Invisalign straightens the teeth using a series of removable, plastic trays. Therefore, there are no metal wires, brackets, or bands – only smooth, clear aligners. Instead of attending routine orthodontic adjustments, the patient simply switches out their current trays for the next set in the series, approximately every two weeks, or as directed by your doctor.
Improved Appearance
The most recognizable advantage of Invisalign Teen is that it is practically invisible. Each tray is fabricated from clear, BPA-free, thermoplastic materials. This means that, even up close, most people will not be able to tell your teen is receiving orthodontic treatment.
Easy to Clean
Traditional metal braces can be challenging to clean around. With Invisalign, your teen can simply remove the trays anytime he or she needs to brush or floss, making oral hygiene a breeze.
Improved Comfort
Even though today's metal braces are more comfortable than ever before, they are still comprised of small parts and pieces that can irritate the soft tissues of the mouth. Invisalign trays are sleek and elegant, and do not irritate the inside of the lips or cheeks.
No Dietary Restrictions
According to most teens, the worst part about wearing braces is the fact they cannot eat the foods they love. In order to keep the metal components from becoming damaged, patients must avoid hard, crunchy, sticky, and chewy foods. With Invisalign, you can simply remove the trays to eat and drink, and then replace them when you are finished. Of course, for overall health, sugary foods and beverages should be consumed in moderation.
Additional Advantages for Teen Patients
It is not always easy keeping up with things, especially if you are a teenager. That is why Invisalign Teen comes with up to six replacement aligners at no additional cost. Another challenge for younger patients is wearing the trays enough. After all, if the aligners are not worn, the teeth cannot shift into their proper alignment. Therefore, each Invisalign Teen tray comes with tiny built-in indicators that demonstrate whether or not they are being worn often enough.
Are There Disadvantages to Invisalign Treatment?
While Invisalign Teen is an excellent option for many patients, it is not for everyone. Invisalign can successfully correct many forms of misalignment. However, if your teen's malocclusion is more severe, traditional orthodontics may be recommended.
Learn More about Invisalign Teen
If you are considering orthodontic treatment for your teen, Invisalign Teen may be the solution. To learn more about this revolutionary technology, or to schedule an appointment, contact us online or call our office at (865) 693-7631.