Overcoming Teeth Staining from Smoking with Porcelain Veneers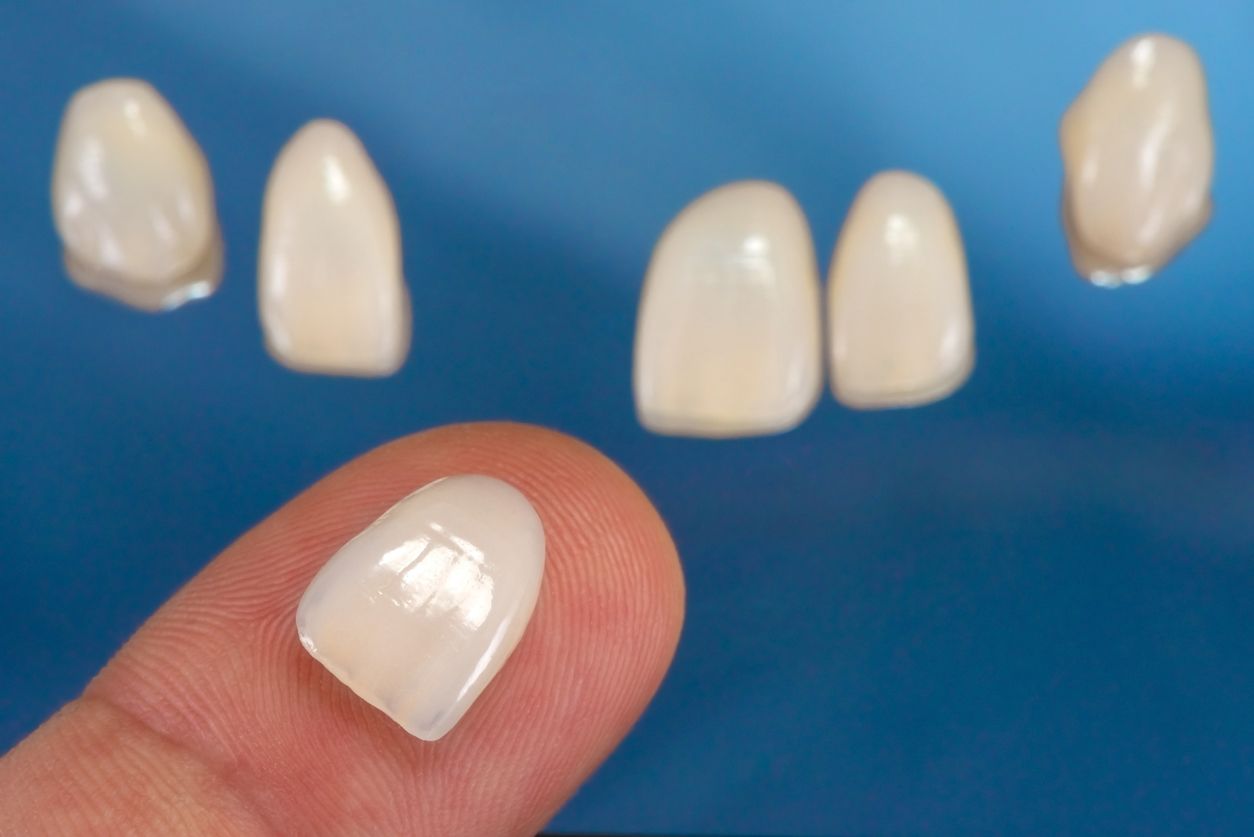 While the adverse health effects of smoking are well known, how smoking affects the appearance of your smile is often overlooked. Specifically, cigarettes and other tobacco products can stain and discolor your teeth.
One way to overcome nicotine-caused dental stains is with porcelain veneers. This cosmetic dental treatment involves the placement of a thin porcelain shell over the front of a tooth.
Dr. Thomas Zarger can discuss porcelain veneers and smoking at his Knoxville, TN, practice to help you choose the best cosmetic dental treatment for you.
How Smoking Stains Your Teeth
The dark-colored tar in cigarettes adheres to your enamel, causing dental stains. In addition, colorless nicotine turns a yellowish color when exposed to air, which also contributes to tooth discoloration.
Any nicotine-based substance, including cigars and chewing tobacco, will stain the teeth a yellowish hue.
How Veneers Overcome Tobacco Stains
Professional teeth whitening can effectively reduce tooth stains caused by smoking for a whiter smile. One problem with this method is that the teeth will eventually become discolored again, if habits that caused the staining continue.
Alternatively, porcelain veneers completely conceal stains for a stunning smile. An added benefit of veneers is that they will cover up virtually any cosmetic flaw, so chipped, misshapen, or misaligned teeth will be corrected.
To place veneers, your dentist will first remove a very thin layer of enamel. Then he will take impressions of your teeth, which are used by an outside laboratory to fabricate your veneers. When the final veneers are finished about two weeks later, you will have the permanent veneers bonded in place with specialized cement.
How Smoking Affects Your Veneers
Dental porcelain is resistant to stains, so smoking will not affect your veneers. That said, the tar and nicotine from smoking can stain the bonding agent used to adhere the porcelain.
As such, your veneers may take on a yellow or brown hue at the edges if you continue to smoke. If you have veneers placed, it is recommended that you quit smoking to keep your smile uniformly bright, and of course also for the many health benefits.
Quitting Smoking for Improved Oral Health
Quitting smoking offers many oral health benefits. Smoking can lead to gum disease since it inhibits the body ability to fight off infection-causing oral bacteria.
Bacteria can proliferate in pockets between the tooth and gum can, leading to soft tissue recession. If left untreated, this can cause tooth loss and jawbone degeneration.
More importantly, quitting smoking reduces your chances of developing oral cancer. In fact, smoking is the leading cause of oral cancer. Each time you smoke, you are exposing your oral tissues to the many carcinogens found in cigarettes.
Contact Us Today to Learn More
Porcelain veneers have become a popular cosmetic dental therapy in recent years due to how quickly they transform a smile.
If you are interested in porcelain veneers, reach out to our practice today. You can call us at (865) 693-7631. You can also fill out our online form and we will get back to you as soon as possible.
Related to This