Full vs. Partial Dentures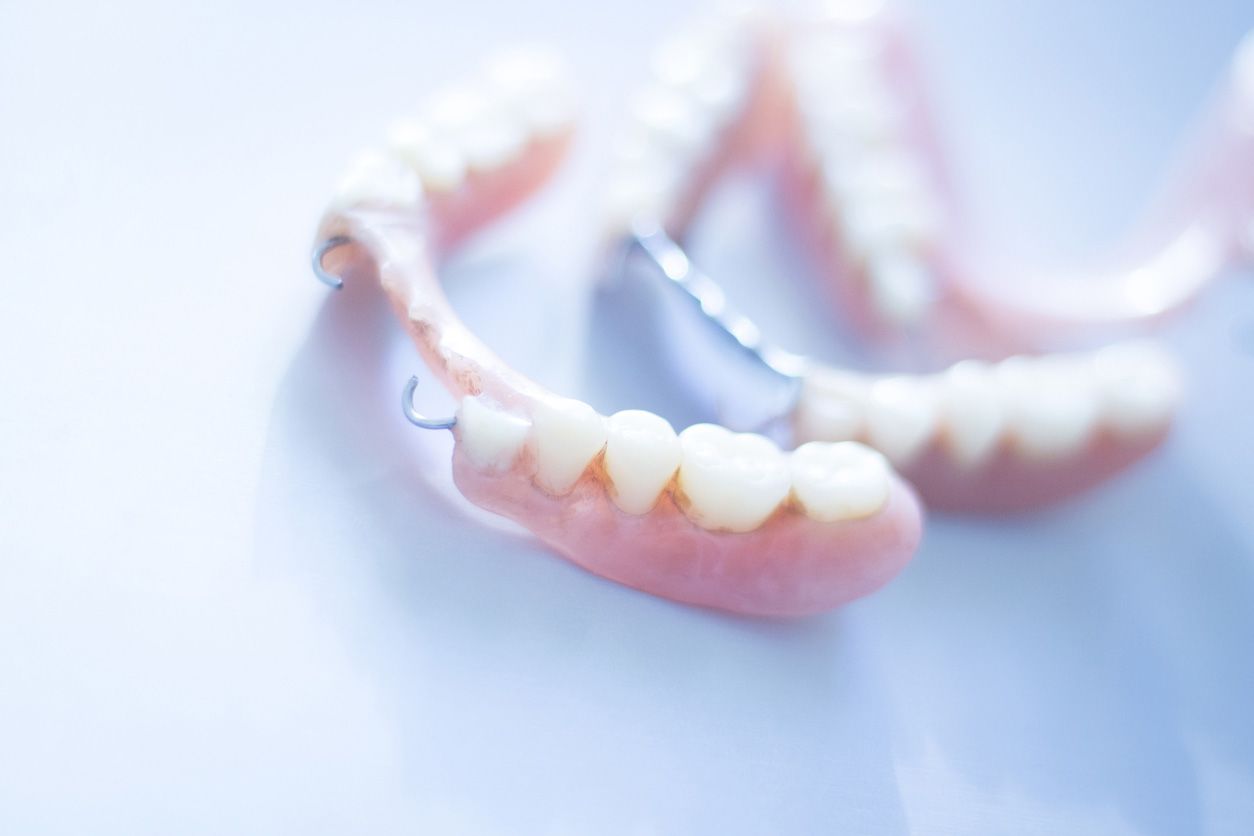 Tooth loss affects the health, aesthetics, and function of the smile. The loss of a single tooth has the potential to cause complications, but the impact is much greater when multiple teeth have been lost. For individuals who have lost a large set or entire arch of teeth, dentures are likely to be the best solution.
At our dental practice, Dr. Thomas G. Zarger offers both full and partial dentures to address moderate to severe cases of tooth loss. Here, our Knoxville, TN, patients can learn about some of the key characteristics to consider regarding full vs. partial dentures.
Partial Dentures
Partial dentures are restorations that are intended to replace a large group of missing teeth. The teeth don't all need to be missing from the same area of the mouth, just the same arch. Partial dentures are customized to meet each patient's unique needs, so even if there are healthy teeth separating areas of tooth loss, an appropriate partial denture can be made.
Partial dentures consist of artificial teeth and a plastic base that resembles the natural gum line. The size, shape, and color of partial dentures can all be customized so that the restorations blend in seamlessly with the natural teeth.
Dentures have a reputation for fitting poorly and slipping out of place, but the partial dentures offered to our Knoxville patients are specially designed to fit securely in each patient's mouth. The dentures will create a suction with the natural gum line that helps hold them in place. Additionally, each set of partial dentures has small metal hooks that wrap around the natural teeth for an added level of security.
For those who want even more stability, partial dentures can also be secured by dental implants. Dental implants are surgically placed in the jaw. There, they fuse with the patient's bone tissues to act as artificial tooth roots. Implant-supported dentures will never slip out of place, and they can be cared for just like the natural teeth.
Full Dentures
Full dentures are similar to partial dentures. The primary difference is that full dentures are meant to replace an entire arch of teeth. Full dentures are ideal for patients who have lost a complete arch of teeth, or those whose remaining teeth are damaged beyond repair.
As with partial dentures, full dentures are made up of a plastic base that looks like the gum line, and dental restorations that replace the teeth. Since there are no teeth to help hold a full set of dentures in place, these restorations are secured by suction and, often, with the assistance of a dentures adhesive. Traditional full dentures are stable, but our Knoxville patients may need to avoid particularly hard or sticky foods to avoid any mishaps.
Dental implants are also an option for patients who require a full set of dentures. A full set of dentures can typically be anchored with four to six dental implants. Implants enhance the strength and stability of full dentures, and make it much easier to clean and care for these restorations.
Contact Us
Full and partial dentures can rebuild a smile damaged by significant tooth loss. To learn more about these restorations, and which may be right for you, contact our dental staff at your earliest convenience. You can also call (865) 693-7631 to schedule an appointment with Dr. Thomas G. Zarger, Jr.
Related to This