Is Invisalign® Right for Smokers?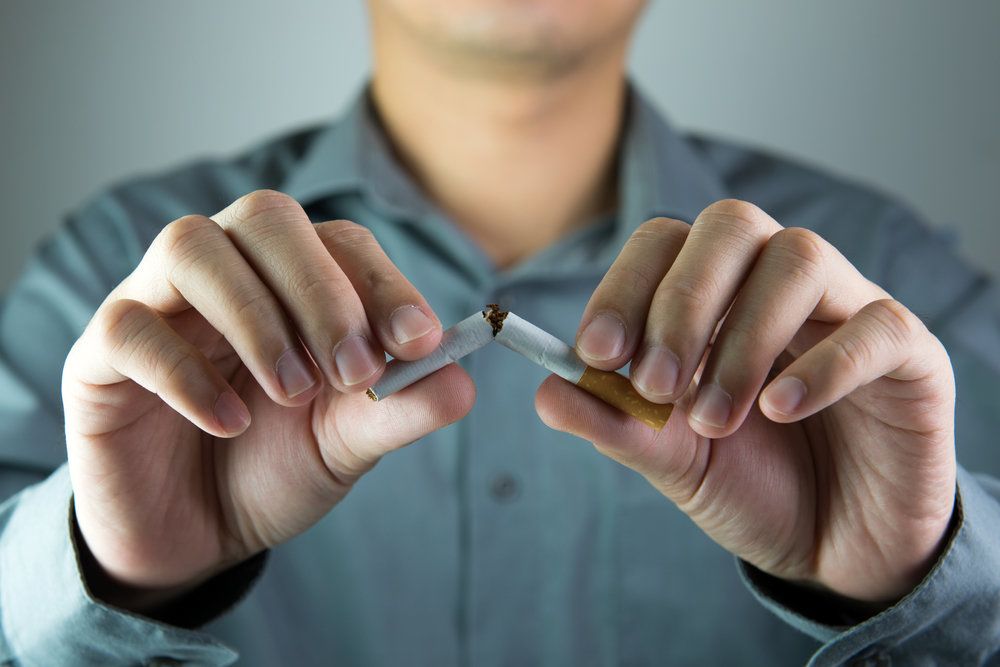 Many people have malocclusion problems that they'd like to correct, but traditional braces are not always the ideal option. At our cosmetic dentistry practice, Dr. Thomas G. Zarger offers Invisalign® as an alternative to traditional braces. Invisalign straightens the teeth discreetly by using a series of clear, plastic aligners to gradually shift the position of the teeth and jaw.
Invisalign can be an effective alternative to traditional orthodontics, but there are certain guidelines that must be followed to promote the success of treatment. Patients frequently ask about Invisalign and smoking. We typically recommend that our Knoxville, TN, Maryville, TN, and Oak Ridge, TN, patients avoid smoking during Invisalign treatment, due to the complications it may cause.
Smoking Can Stain Aligners
One of the main appeals of Invisalign treatment is that it uses clear aligners that are virtually invisible against the teeth. This allows our Maryville patients to address malocclusion problems without compromising the appearance of their smile in the process. Unfortunately, aligners will only remain clear if they are cared for properly.
Cigarettes contain tar and nicotine that are known to be highly staining. Just as smoking can lead to the formation of brown or yellow stains on the teeth, it can cause the same type of discoloration on Invisalign aligners. Smoking stains could compromise the appearance of Invisalign aligners and make them stand out against the teeth so that they are no longer discreet.
Aligners Can Trap Tobacco
Besides the cosmetic affects that smoking can have on Invisalign aligners, there are health concerns to consider. Cigarettes contain ingredients, such as tobacco, nicotine, and tar, that can be harmful to the teeth and to a person's overall oral health. Unfortunately, Invisalign aligners act almost as a trap to hold those harmful substances against the teeth even longer.
Individuals who smoke throughout Invisalign treatment will increase their risk of dental complications. Potential problems include dental stains, tooth decay, acid erosion, and gum disease.
Can't I Just Remove My Aligners to Smoke?
Patients who are smokers frequently ask if potential complications can be avoided by removing aligners while smoking. Unfortunately, this isn't as ideal a solution as it would seem. First, the ingredients in cigarettes stay on the teeth, so even if aligners were removed, they would be exposed to tar and tobacco when they are placed back on the teeth. The only way to avoid this would be to brush the teeth after finishing a cigarette and before putting aligners back in place.
Unfortunately, even if a person were able to remove aligners and brush their teeth after every cigarette, there is a second problem to consider. Smoking takes up a surprising amount of time. If aligners were removed every time a person smoked, and then if toothbrushing were added on top of that, aligners could be out of the mouth for hours of the day. Since Invisalign treatment is only a success if aligners are worn for a minimum of 20 hours a day, removing aligners to smoke is really not a practical solution.
Quitting Is Best
Smoking does not automatically disqualify patients from treatment. In certain situations, Invisalign can be a success for smokers. However, because of the potential complications, it is always best to refrain from smoking during Invisalign treatment. Quitting can be hugely beneficial to both a person's oral health and overall health.
Contact Us
If you are considering Invisalign treatment, Dr. Thomas G. Zarger would be happy to provide you with more information. Contact us at your earliest convenience or call (865) 693-7631 to schedule an appointment. We serve patients in Knoxville, Maryville, and Oak Ridge.
Related to This