STRAIGHTEN YOUR TEETH DISCREETLY WITH INVISALIGN®
Invisalign® is an excellent option for those patients seeking an alternative orthodontic solution to traditional braces. Dr. Thomas G. Zarger, Jr. has dedicated his career to providing patients with exceptional cosmetic dentistry solutions at his practice serving patients in Oak Ridge, Maryville, and Knoxville, TN. He is committed to delivering personalized dental care to each patient and can help you determine whether Invisalign is right for you.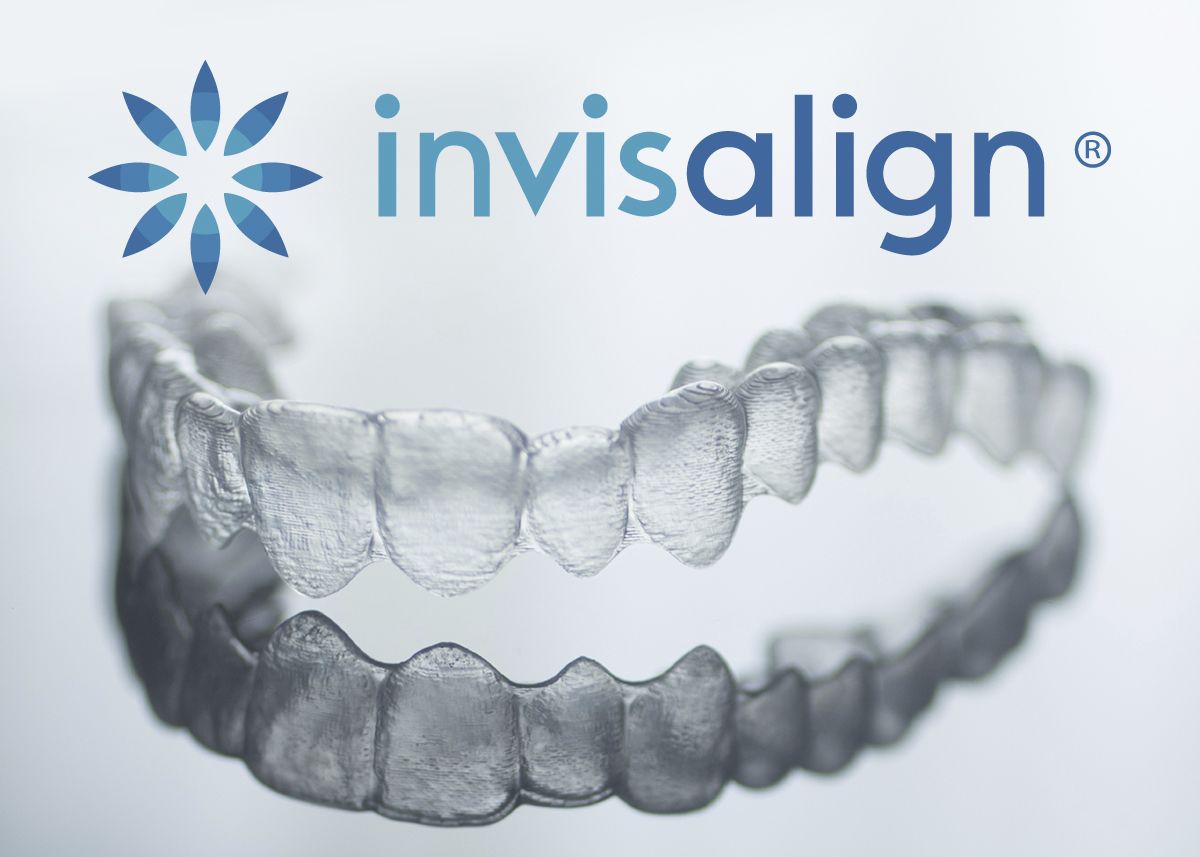 What is Invisalign?
In years past, patients who desired straighter teeth had to undergo traditional orthodontic treatment, which often included metal braces. Advances in technology now allow us to straighten teeth discreetly with the Invisalign system. This treatment uses a series of clear, removable, custom trays to gently move teeth into the proper position. This system is a popular choice among our teen and adult patients, as well as for anyone who wishes to straighten their teeth inconspicuously.
Am I a Candidate for Invisalign?
As long as you have healthy teeth and gums, you will most likely qualify for Invisalign treatment. If you have more severe dental issues, such as decay or periodontal disease, you must have those addressed first before pursuing cosmetic treatments. During a detailed examination and assessment, Dr. Zarger can evaluate your candidacy for clear aligners and can design a customized treatment plan for you. Invisalign can correct dental issues such as:
Crooked teeth
Crowded teeth
Overbite
Underbite
Crossbite
Open bite
Gaps or spacing
Benefits of Invisalign
Invisible, convenient, and comfortable, thousands of patients enjoy the advantages of Invisalign. Some benefits include:
Aesthetically pleasing: Because Invisalign trays are clear, they are virtually unnoticeable. Most people will not even realize you are undergoing orthodontic treatment.
Effortless cleaning: Invisalign trays are removable, allowing you to eat and perform basic oral hygiene with ease.
Improved oral health: If your teeth are crooked or out of alignment, bacteria can become trapped in hard-to-reach areas, increasing the risk of decay or periodontal disease. Invisalign effectively moves your teeth into proper position, eliminating large gaps where bacteria could become trapped.
No dietary restrictions: Because you are able to remove your aligner trays while you eat, there are no restrictions regarding diet, and you can still enjoy your favorite foods.
Comfortable: Invisalign is fabricated from a thermoplastic material. Unlike traditional metal braces which can irritate the soft tissues, Invisalign is sleek for a comfortable fit.
Cost-effective: Many patients assume Invisalign is significantly more expensive than alternative options. However, the cost is comparable to traditional orthodontic treatment.
Invisalign is a treatment that uses a series of clear, removable, custom trays to gently move teeth into their desired positions.
Your Invisalign Treatment Timeline
If you and Dr. Zarger decide Invisalign is right for you, we can begin the teeth-straightening process. When you are undergoing Invisalign treatment, you can expect that the process will include:
Initial consultation: During your first visit, Dr. Zarger will perform a full assessment of your teeth and gums and will carefully evaluate your bite. Discussing your cosmetic concerns with you, he will determine what changes need to be made to create the smile you desire.
Impressions: In order to fabricate your aligner trays, molds will be taken of your teeth.
Fabrication of trays: Your impressions will be sent to a trusted dental lab where your new trays will be crafted.
Active treatment: Once your Invisalign trays arrive to our office, we will schedule an appointment for you. Dr. Zarger will make sure your aligner fits properly and will instruct you on when to progress to the next tray in the series. Most patients will change out their trays approximately once every two weeks. You will wear your aligners for a minimum of 22 hours a day, removing them only to eat, brush, and floss.
Follow-up appointments: In order to monitor your progress, the doctor will see you for check-up visits approximately every six months.
Maintenance: Once your Invisalign treatment is complete, you may be instructed to continue wearing your final tray as a retainer to avoid shifting and keep your smile looking great.
Schedule a Consultation with Us Today
Many patients—especially teenagers and adults—avoid seeking orthodontic care because of the unsightly appearance and discomfort of traditional metal braces. Invisalign allows these patients to correct misaligned or crooked teeth with a discreet and comfortable treatment. If you are interested in the benefits of Invisalign, schedule a consultation with Dr. Zarger to learn more. Call our office at (865) 276-7098 or contact us online to schedule your appointment.