FULL MOUTH RECONSTRUCTION
Dr. Thomas G. Zarger, Jr. can combine a number of restorative procedures into a customized full mouth reconstruction treatment to completely rehabilitate your smile. During a private consultation at our Knoxville, TN, practice, Dr. Zarger can assess your teeth and gums to recommend a plan to restore the health and function of your smile. For more than 30 years, Dr. Zarger has helped patients throughout the area experience an improved quality of life through his care. If you are suffering with a compromised smile, he is ready to help you.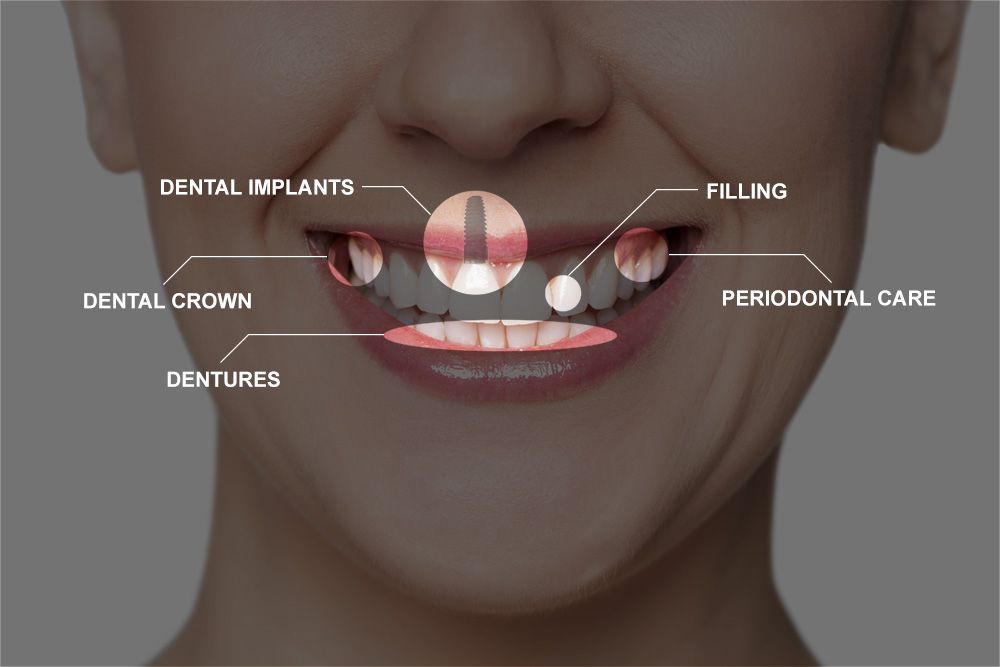 Full Mouth Reconstruction Treatments
Dr. Zarger will work closely with you to recommend a treatment plan that aligns with your needs and desired outcomes. Depending on your needs, a full mouth reconstruction may include:
Periodontal Care
Gum disease has been linked to systemic concerns such as diabetes and heart disease. By treating your gums, Dr. Zarger can restore a healthy foundation for your smile while lowering your risk of developing other health issues.
Composite Fillings
Rather than using silver amalgam fillings to repair decayed teeth, Dr. Zarger uses composite resin. This tooth-colored material can be matched to the shade of your teeth for a natural appearance. While silver amalgam fillings expand and contract with temperature and can cause small fractures over time, composite resin does not.
Invisalign®
Misalignment can lead to temporomandibular joint (TMJ) disorder and teeth grinding, which can affect the health and appearance of your smile. To help you restore balance to your bite, Dr. Zarger may recommend Invisalign treatment, a simpler and more comfortable alternative to braces.
For more than 30 years, Dr. Zarger has helped patients throughout the area experience an improved quality of life through his care.
Dental Crowns
Dr. Zarger offers porcelain crowns to restore the function and appearance of severely damaged or decayed teeth. These crowns are customized to match the color of your adjacent teeth for a seamless look. A dental crown will strengthen a damaged tooth and protect it from future damage.
Dental Bridges
A dental bridge can benefit patients who are missing one or more consecutive teeth. They consist of replacement teeth that can be supported by adjacent dental crowns or dental implants.
Dentures
Dr. Zarger provides both full and partial dentures to patients who are missing most or all of their teeth.
Dental Implants
Dr. Zarger can provide dental implants, which are titanium posts that replace lost tooth roots. They become fused with the jawbone to keep crowns, bridges, and dentures firmly in place. Implants are also the only treatment that can stop bone recession following tooth loss, making them an excellent investment in your oral health.
Contact Us
If you are suffering from multiple oral health issues, call us at (865) 686-8422 or contact us online to schedule your full mouth reconstruction consultation. Dr. Zarger can recommend a custom procedure to give you the health, function, comfort, and confidence you deserve. We work with CreditCare® financing to help make the treatments you need affordable.